Hét reisagentschap van Beveren en het Waasland
Joly Travel
Doorlopend open
ma-vr: 09u00 - 18u00
za: 09u30-17u00
Tel: 03/755 01 74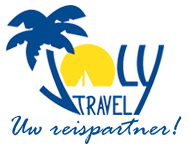 Individuele Rondreizen











De jongste jaren is er een groeiende tendens om individueel, maar georganiseerd, te reizen.
Het voordeel om zelf de vertrekdatum te bepalen en in alle vrijheid rond te reizen met betrouwbare informatie en lokale contacten, en zelfs tegen betere voorwaarden dan wanneer men alles zelf uitzoekt en regelt.

Sommige gebieden lenen zich uitstekend om zonder meer te ontdekken, terwijl andere streken zonder voorafgaande kennis en zonder een degelijke ondersteuning veel moeilijker te bereizen zijn. Een goed voorbereide reis betekent immers tijdwinst. Als u een verre reis maakt en u zich in een vreemde cultuur bevindt, zult u veel tijd verliezen met het regelen van uw eigen vervoer, het vinden van een leuk hotel of het lokaal boeken van een safari of jungletocht.
Joly Travel beschikt over betrouwbare lokale correspondenten om zo samen met u een reis samen te stellen met zorgvuldig uitgebalanceerde routes, sfeervolle accommodaties en veilig vervoer.

Neem contact op met Joly Travel: graag luisteren we naar uw wensen en proberen daarop in te spelen. Met onze ervaringen, kennis en de feedback van onze klanten, zullen we voor u de ideale reis samenstellen.
RONDREIZEN > Individuele Rondreizen > Beleefreizen / Buitengewoon