Hét reisagentschap van Beveren en het Waasland
Joly Travel
Doorlopend open
ma-vr: 09u00 - 18u00
za: 09u30-17u00
Tel: 03/755 01 74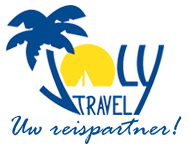 Reistips: Annulatie- & reisverzekering
Het is absoluut noodzakelijk, degelijk verzekerd op reis te vertrekken.
Wij wensen het natuurlijk niemand toe, maar net als thuis, kan u ook op reis iets overkomen. Wij kunnen u er niet genoeg op wijzen hoe belangrijk het is, dat u over een goede reis- en bijstandsverzekering beschikt.
En helaas, soms kan het ook al fout lopen nog vóór u op vakantie vertrekt. U kunt zich genoodzaakt zien om uw reis te annuleren door ziekte, ongeval of belangrijke stoffelijke schade. Het is daarom heel belangrijk dat u beschikt over een verzekering waardoor eventuele annuleringskosten terugbetaald worden.
Controleer of uw reisverzekering de volgende kosten dekt : bagage, opname in een ziekenhuis en alle daaraan verbonden kosten (kan zéér duur zijn), vervoer per ambulance, repatriëring van zieke én familieleden, bijstand van een dokter uit het thuisland, repatriëring in geval van overlijden, repatriëring van auto of ander vervoermiddel.
Heel wat reisverzekeringen begrenzen het bedrag dat ze uitkeren aan medische kosten.
Oververzekering heeft echter evenmin zin en u kunt dus best checken welke verzekeringen u reeds heeft en wat ze dekken.
Betaal liever iets meer voor een verzekering die alle kosten onbeperkt terugbetaalt.
Wij helpen u graag bij het kiezen van de gepaste verzekering.

Onze verzekeringspartners :